Agility through operational intelligence and AI-powered automation.
The Operations Decisions Cycle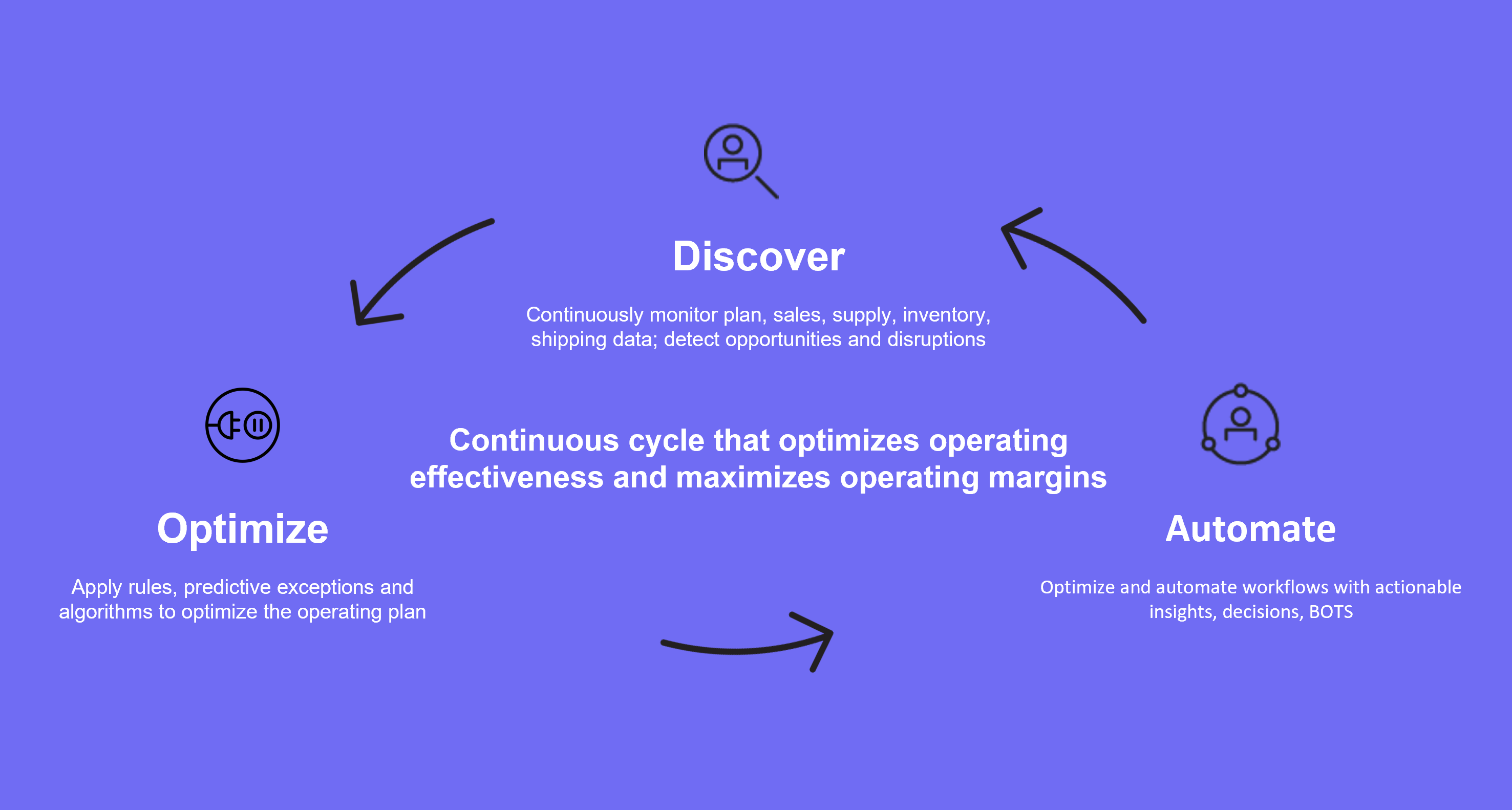 The OpsVeda Customer Journey
Opportunities in Fulfillment | Inventory | Revenue | Logistics
Run operations like never before
At OpsVeda, we envision a world where the power of data brings simplicity to day-to-day operational decision making. Our real-time solutions provide operations teams ready answers for questions they encounter daily. By simplifying operations we enable the Enterprise to achieve Speed and Scale.
OpsVeda has been a huge win for R+F. It is central to effective order management and fulfilment process; helping us improve perfect order rate while reducing cycle times. The real-time operations visibility combined with alerting and collaborative features, surprisingly also helped us stay on top of complex testing and data validation phases during recent launch of our new web-based e-commerce solution.
– Neil Calderon, Senior Director–Supply Chain Infrastructure